What Is Vulnerability Assessment & Penetration Testing ?
Published On 28th May 2019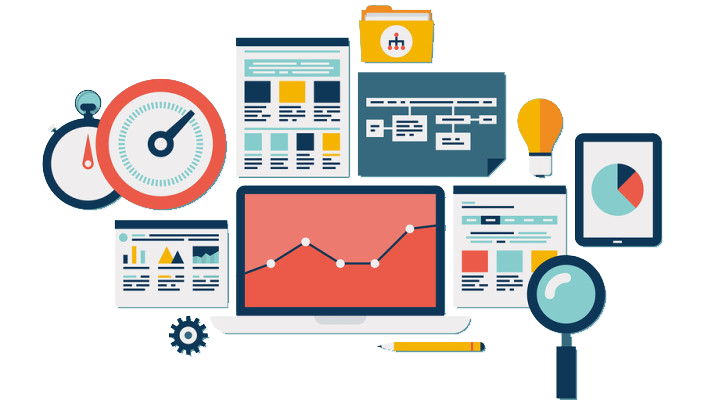 vulnerability assessment & penetration testing is a precise specialized way to deal with locate the security escape clauses in a system or programming framework. It is a process to secure the entire network from attackers.
Vulnerability assessment tools discover which vulnerabilities are there to tackle, but they do not differentiate between flaws that can be used to cause damage and those that cannot. Vulnerability scanners alert companies to the preexisting flaws in their code and where they are located. Penetration tests look to exploit the vulnerabilities in a system to determine whether illegal access or other malicious activity is possible and identify which faults pose a threat to the application. Penetration tests find exploitable weakness and measure the danger of each. A penetration test is meant to show how damaging a flaw could be in a real attack.Together, penetration testing and vulnerability assessment provide a detailed picture of the faults that exist in an application and the risks associated with those fragility.

Importance Of The VAPT

• It will give you a comprehensive evaluation of your application.
• It will help you in understanding loopholes or errors that can lead to major cyber attacks.
• VAPT gives a more detailed view of the threats that your network or application is facing.
• It helps enterprises to protect their data and systems from malicious attacks.
• VAPT is important to accomplish compliance standards.
• Protects your business from data loss and unauthorized access.
• It will help you in protecting your data from outside and insider threats.

Difference Between Vulnerability Assessment & Penetration Testing
Vulnerability Assessment and Penetration Testing are two very different processes. The VA process will give you a simple map of your system security. You will get to know about all the potential vulnerabilities that could exist in your system. But, the PT process will help you in diving deep into those vulnerabilities.
The VA process will only tell you about different vulnerabilities in your system. But, the PT will tell you how bad these vulnerabilities are for your system. There is also one more difference between these two processes. You can carry the VA process by using automated tools. There are various vulnerability scanners available in the market. But, Penetration Testing is mostly a manual process. You need security professionals who can efficiently perform this step. Penetration Testing is just a simulation of what a real hacker can do to your application or network.


Need And Importance Of VAPT For A Business.
It is almost inevitable to protect your business from cyber attack if it doesn't have a robust cyber security system. A single incident of cyber attack can cost heavily- financial loss, data loss and loss of goodwill. The biggest challenge in cyber security space is that threats continue to increase and evolve with time.
To some extent, firewalls and anti-virus software can block attack vectors. But no protection method is totally attack-proof. In order to keep your business safe from cyber attacks you must understand the various loopholes that makes it easy for attackers to exploit your systems, applications and networks.
How should we define the scope for a Vulnerability Assessment & Penetration Testing (VAPT)?
The scope for each audit depends on the specific company, industry, compliance standards, etc. However, the following are some general guidelines that you should consider:
• Any and all devices with an IP address can be considered for a VAPT activity.
• Penetration Testing should focus on your organizations external parameters (IP Addresses, Offices, People, etc)
• Vulnerability Assessment should focus on your internal infrastructure (servers, databases, switches, routers, desktops, firewalls, laptops, etc)
If you would like help with identifying the scope for your VAPT activity, please get in touch with one of our VAPT Experts and they would be happy to guide you through the process.

Do I need to conduct a Vulnerability Assessment & Penetration Testing (VAPT) ?
Cyber attacks and threats are a real-world problem today with thousands of networks and websites and being compromised every day. Some of the normal reasons we see for carrying out a Vulnerability Assessment & Penetration Testing (VAPT) are as follows:

• Customer needs – It is becoming common practice today for customers to request Security Certifications from their partners or vendors.
• Compliance – A large number of industry standards & regulations have included Vulnerability Assessment & Penetration Testing (VAPT) as a mandatory requirement.
• Security validation – Vulnerability Assessment & Penetration Testing (VAPT) helps validate your security controls and measures against real-world attacks.
• Best-practice & data security – As attackers scale and threats evolve, there is a need within organizations to carry out proactive security audits to protect their data and systems from evolving threats.

Why do we need VAPT tools?
As we become increasingly reliant on IT systems, the security risks are also increasing both in terms of quantity and scope. It has become mandatory to proactively protect important IT systems so that there are no data security breaches. Penetration testing is the most useful technique adopted by companies to safeguard their IT infrastructures.

1. Netsparker Security Scanner EDITOR'S CHOICE Automated vulnerability scanning and penetration testing tool available from the cloud or for installation on Windows.

2. Acunetix Web Vulnerability Scanner (GET DEMO) A website vulnerability scanner and penetration testing system for websites that can be installed on-site or accessed as a cloud service.

3. Intruder (FREE TRIAL) A cloud-based vulnerability scanner with the option of human penetration testing.

4. Metasploit An open-source penetration testing framework that is available for free or in a paid Pro version that includes professional support. Installs on Windows, Windows Server, RHEL, and Ubuntu.

5. NMAP A free network vulnerability scanner with a front-end, called Zenmap. Both install on Windows, Linux, BSD Unix, and Mac OS.

6. Wireshark A popular packet sniffer for wired and wireless networks. Installs on Windows, Linux, Unix, and Mac OS.

7. John the Ripper Free, open-source password cracker, and hash type detector. Installs on Unix, macOS, Windows, DOS, BeOS, and OpenVMS.

8. Nessus Application vulnerability assessor available in free and paid versions. Installs on Windows, Windows Server, Linux, Mac OS, and Free BSD.

9. Aircrack-ng Well-known wireless network packet sniffer that is widely used by hackers. Runs on Linux.

10. Burp Suite A platform for testing web application weaknesses. Installs on Linux.

11. Probely A web application vulnerability scanner that is intended for use during development. Delivered as a cloud service.

12. W3af A free, open-source web application scanner written for Windows, Linux, Mac OS, and Free BSD.

Types Of VAPT.
VAPT have three type of assess the project.

• White Box Testing: White box testing refers to the phenomena of performing the test from within the network with the prior knowledge of the network architecture and the systems. This is also referred to as internal testing.

• Black Box Testing: it refers to testing from an external network with no prior knowledge of the internal networks and systems.

• Gray Box Testing: Grey box testing is the process of testing from an external or internal network, with knowledge of the internal networks and systems. Basically it is a combination of black box testing and white box testing.1


Choosing VAPT Providing.
When selecting a vapt provider, it's essential to look for an organisation with the necessary accreditation, expertise and experience to not only identify risk, but also provide the support needed to address them .
Swiftsafe can be trusted to meet your VAPT requirements. Our security consultant are among the highest qualified in the industry, so you can be confident that a swiftsafe vapt engagement will provide the outcomes and complete post- test care neede to level up your organisation's cyber security.
---
PREVIOUS
what Is Penetration Testing ?…
NEXT
A Guide To Secure With HIPAA.