How Cybersecurity Participates In A Crucial Role For Any Organization ?

Cybersecurity
Technology updates really very fast in past few years. When the data stored in paper document as well as cloud technology, big data. We have to secure it any time to keep safe our organization. By the word safe or secure, we are updating with technology it's became cybersecurity. Cybersecurity is primary police to protect for your organization for it employees. cybersecurity risk is Services, to store sensitive data and personal information. Widespread poor configuration cloud services paired with increasingly sophisticated cyber criminals means the risk that your organization suffers from a successful cyber attacks or data breaches is on the rise. Gone are the days of simple firewalls and antivirus software being your sole security measures. Business leaders can no longer leave information security to cybersecurity professionals. Cyber threats can come from any level of your organization. You must educate your staff about simple social engineering scams like phising and more sophisticated cybersecurity attacks like ransomware attacks or other malware designed to steal intellectual property or personal data.
What Is Cybersecurity?
Cybersecurity is the state or process of protecting and recovering computer systems, networks, devices, and programs from any type of cyber attack. Cyber attacks are an increasingly sophisticated and evolving danger to your sensitive data, as attackers employ new methods powered by social engineering and artificial intelligence to circumvent traditional security controls. The fact of the matter is the world is increasingly reliant on technology and this reliance will continue as we introduce the next generation of smart Internet-enabled devices that have access to our networks via Bluetooth and Wi-Fi.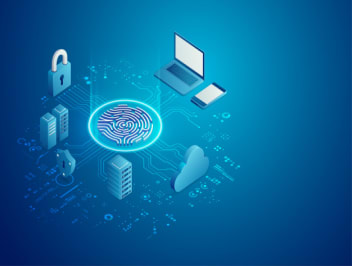 The Importance Of Cybersecurity
Cybersecurity's importance is on the rise. Fundamentally, our society is more technologically reliant than ever before and there is no sign that this trend will slow. Personal data that could result in identity theft is now posted to the public on our social media accounts. Sensitive information like social security numbers, credit card information and bank account details are now stored in cloud storage services like Dropbox or Google Drive. The fact of the matter is whether you are an individual, small business or large multinational, you rely on computer systems every day. Pair this with the rise in cloud services, poor cloud service security, smartphones and the Internet of Things (IOT) and we have a myriad of cybersecurity threats that didn't.
Need of Cyber Security to Your Organization
We live in a connected world. It's hard to imagine that what once began as a small number of large computers in the 1970s has grown to encompass billions of connected devices from personal computers, mobile phones, and Internet of Things (IoT) devices. Yet the advent of personal computing has come with the price of added security risks in day-to-day life. Likewise, the risk to organizations from a network-enabled cyber attack has increased exponentially. Threats can occur at any point on the internet where there is a potential weakness that hackers can exploit either via a phishing email message, a spoof social media posting or even a compromised hardware. As the number of devices grows, the potential for attack and disruption increases.

Additional security risks have also increased with the spread of cloud computing. In an enterprise cloud computing survey, IDG found that 28 percent of all organizations will rely on private clouds as part of their IT infrastructure. This is in addition to the roughly 32 percent that will be utilizing the public space or a hybrid model of cloud computing. A cloud computing market analysis by Cisco found that 83 percent of all data center traffic will be based in the cloud in the near future. This increase, compounded with additional spending increases cited in the Forrester Research report, will further increase the need for increased cyber security measures in the years to come.
The Cost Of Security
Cyber security breaches are costly and damaging to any organization, in terms of both capital and reputation. A recent survey reported that 43 percent of organizations had experienced a data breach involving sensitive customer or business information in the past two years. Based on this data, two in five organizations are hit each year with a serious breach in which a significant amount of confidential data is compromised. It seems like hardly a week goes by without at least one report of a data breach in the news. A store may have had their credit card data stolen. A health insurance company may have lost the records of those they cover. The government loses records of those with clearance while what was supposed to be private emails are now being published on activist websites. It seems as though no organization, private or public, is safe from cyber attacks.

The nature of cyber attacks is changing drastically. Initially, the most common target was the email, like the messages from 'banks' asking for account details or even the inheritance claim from a relative that was unknown. As various avenues of computing advanced, cyber attacks advanced as well to larger scale operations which are no longer limited to targeting an individual but rather enterprises from the financial markets to the government sector. The cost of such advanced cyber attacks cannot be measured in capital losses alone but must also be measured in the intangible such as reputation. According to studies done by IBM, the average cost of a data breach is $3.62 million which to many companies is too steep a cost.
The Importance Of Cyber Security Skills In Organizations
With technology becoming increasingly sophisticated, the skills of the criminals often outpace the ability of security professionals inside organizations. The proof of this is the number of attacks that succeed. With the increased importance of cyber security, qualified and well-trained engineers are in great demand. Organizations need people who have mastered the skills to secure networks and to protect systems, computers, and data from attack, damage and/or unauthorized access.
---