Measures To Conduct Wireless Penetration.
What Is Wireless Penetration Testing?
During a wireless penetration test, expert white hat hackers step into the role of would-be attackers and attempt to breach your system. Unlike other types of penetration tests, they focus only on exploiting wireless services available to anyone in the physical vicinity of your network. This can include:
• WiFi networks
• Wireless devices, such as keyboards and mice
• Cellular networks
• Wireless printers and scanners
• Bluetooth devices
• Other RF technologies, like RFID
By putting the security of your wireless footprint to the test, penetration testers can evaluate your security and propose solutions to strengthen it. These can include addressing vulnerabilities, deploying new technology or architecture, and implementing new security policies or procedures.
The Strategies And Tools Of Wireless Penetration Testing
Wireless penetration testers perform a variety of tests against the wireless local area network (WLAN) and wireless access points (WAP). The goal of wireless penetration testing is four-fold:
• Grade the effectiveness of wireless security programs
• Fully understand the risk presented by each wireless access point
• Discover and assess vulnerabilities
• Generate a data-driven action plan to correct vulnerabilities and remediate risk

Wireless Security-Access Point.
It is the interface between wired and wireless networks that all the wireless clients associate to and exchange data with. For a home environment, most often you have a router, a switch, and an AP embedded in one box, making it really usable for this purpose. In corporate wireless implementation, the number of Access Points is often counted in hundreds or thousands of units. It would not be administratively possible to manage all the access points and their configuration (channel assignments, optimal output power, roaming configuration, creation of SSID on each and every access point, etc.) separately.
This is the situation, where the concept of wireless controller comes into play. It is the "Mastermind" behind all the wireless network operations. This centralized server which has the IP connectivity to all the access points on the network making it easy to manage all of them globally from the single management platform, push configuration templates, monitor users from all the AP's in real time and so on.
Rogue Access Points
A rogue access point, or an unauthorized point of access on a secured wireless network, may not have been set up with criminal intent. It could exist by accident or have been created by an authorized employee or contractor. Regardless, any rogue access point is a significant security threat to the whole network.
Whereas other wireless access points are authorized, a rogue access point is an unauthorized (and, therefore, probably unguarded) access point. It could give criminals a backdoor into the WLAN to install malware, steal money and data, or alter systems on the network. Rogue access points typically arise under one of three circumstances:
Accident It is more common than you think. Many security systems don't account for the WiFi connection from printers that can leave an open door into your whole network. Massive data breaches can begin with the back door provided by a printer or other unsuspected wireless access point.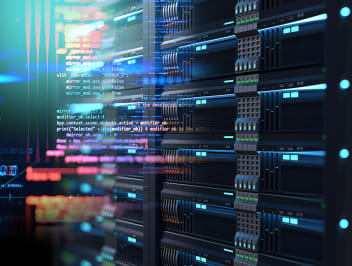 Convenience A rogue access point of convenience arises when an employee or contractor, authorized for access to the network, creates an access point he or she is not authorized to create. The expectation of "WiFi" and lack of education on security threats play a big role in the creation of these rogue access points. For example, an employee may bring his own wireless router or hub from home and connect to the organization's network without anyone knowing. Essentially, this hotspot creates an unguarded access point and leaves a gaping hole in wireless cybersecurity. Worst of all, the employee that does this normally thinks that they are helping out by fixing a problem without bothering IT.
Malice Through trespassing, social engineering, or employee fraud, a cybercriminal might also establish a rogue access point intentionally
Benefits to your business.
1.Ensure Compliance with PCI DSS and other security standards.
2.Audit security monitoring procedures and incident response tactics.
3.Detect vulnerabilities, misconfigured wireless devices, and rogue access points.
4.Reduce the risk and legal ramifications of a business breach.
5.Harden the wireless access path to your internal network.
6.Get independent security verification – of encryption and authentication policies – for devices interacting with your wireless network.
7.Prevent unauthorised use of your wireless network as a pivot for cyber attacks, which may be traced back to your organisation.
8.Provide management with a proof of exploit, which outlines the assets that an attack can compromise; such as, compromising critical data or gaining administrative level rights over routers and switches.
Identification of access points.
Identification of access points is nothing but penetration testing. Wireless network penetration testing is a method to find the vulnerabilities and exploit them. To , how the chances are there by the vulnerabilities. Wireless networks are vital for providing access to systems and data, but they also can also act as an entry point for cybercriminals. Wireless penetration testing is the assessment of wireless local area networks (WLANs) and use of associated wireless protocols and technologies, including Bluetooth, ZigBee and Z-Wave, to identify and address vulnerabilities that could lead to unauthorised network access and data leakage.
---